In Fish in a Tree by Lynda Mullaly Hunt, Ally Nickerson is having quite a difficult time at school. She always has, but with moving every year or so as a military family, she's been able to hide it from her teachers and her family. Ally can't read and by 6th grade it is getting harder to get by without that particular skill. Things just seem to get worse for her until one day she suddenly has a new teacher, Mr. Daniel. Mr. Daniel is exactly the kind of teacher we would all like to have. He is kind, he is understanding and he sees each of his students as they are and individualizes their learning. Ally does what she can to keep her problem from him, but eventually she can keep it a secret no longer.
This was such a sweet, wonderful book. The title,
Fish in a Tree
, refers to this quote by Albert Einstein: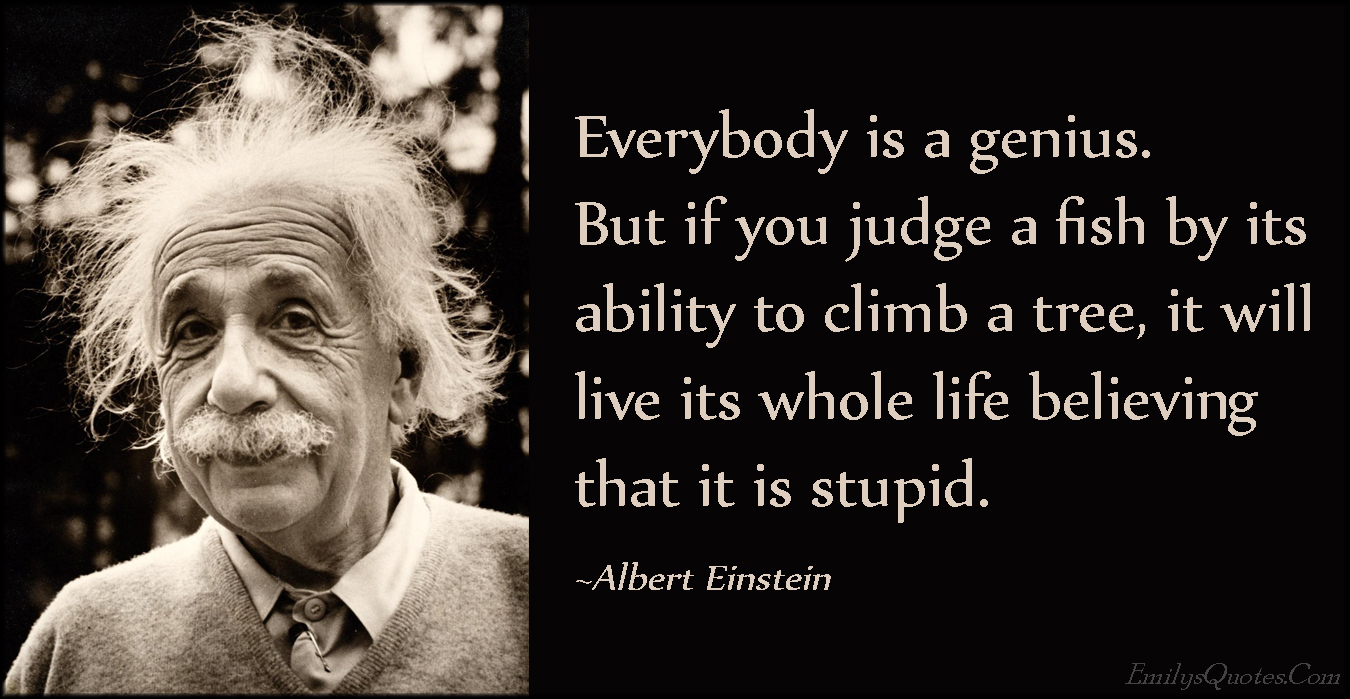 Ally, like a lot of young people, learns differently. She is certainly not stupid, but it takes one teacher paying the right amount of attention to see that and then to convince her of it. Ally is smart, but not in the ways that are measured at school. She is funny and kind and just the type of character that makes for a good role model in books for children. This book provides plenty of examples of students that don't have an easy road, but the concept of "grit" is well explained and demonstrated.
This book is also excellent for teaching a little compassion. Not everyone has the same experiences and my favorite thing about reading is exploring the life of someone else. Maybe the reader is the "weird kid" at school and is able to see that weird kids turn out to be pretty interesting. Or maybe the reader is the "cool kid" who isn't always very nice and can see the consequences of bullying or exclusion. Or maybe the reader is just a regular kid- is there really such a thing?- who learns that everyone around them has something special, themselves included.
I highly recommend this book, especially for teachers, but I think anyone can enjoy it. My 9-year-old has been impatiently waiting for me to finish so she can have her turn.