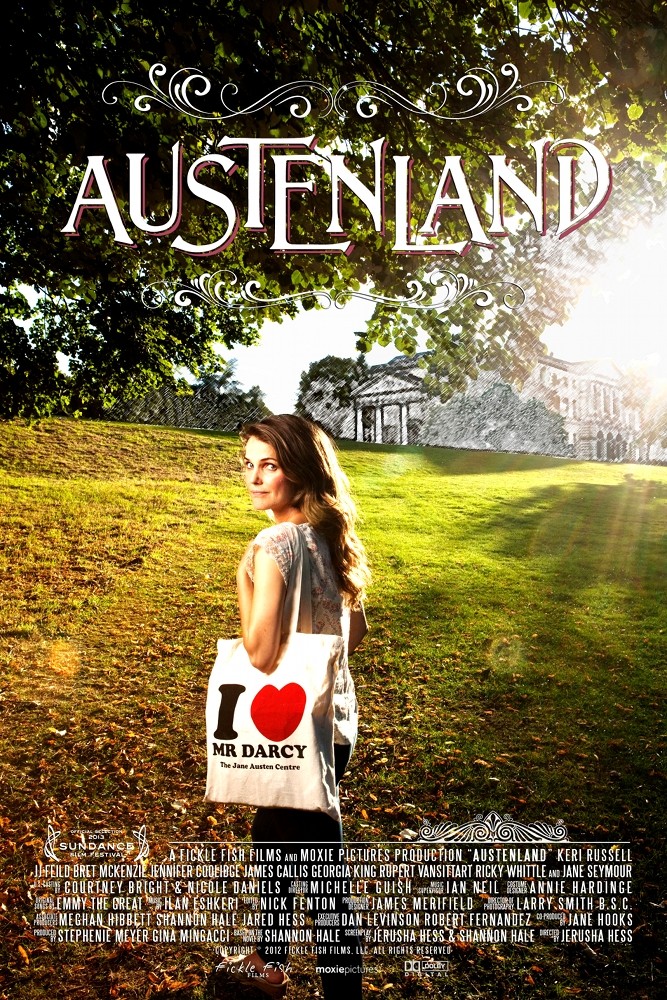 Today I watched a movie that I just love.
Austenland
, based on the
book by Shannon Hale
, stars Keri Russell, JJ Field, and Jennifer Coolidge. This book was darling, but the movie may be even better. Well, actually, I don't know if the movie is
better
, but it is definitely more fun. And I say that giving full credit to the book for being fun, the movie just somehow tops it. There is more humor and the fantastic soundtrack adds whimsy and levity. Jennifer Coolidge is perfectly suited to play Miss Charming and she is absolutely hilarious. The beautiful estate where the movie is filmed is everything one would hope for in an Austen themed getaway. I wish
I
could go stay there for a few weeks.
This movie is adorable and sweet and really funny. It is perfect for any day you need a little silliness, a little cheer, maybe a little goofy romance in your life. Check out the trailer here: